Stacey Mulholland
Executive Director
Appointed October 14, 2020
Stacey Mulholland has a long history of community service including fourteen years as a Plumstead Township Supervisor, BCATO Executive Board Member and Past President, and currently serves on the Bucks County Habitat for Humanity Board of Directors as Secretary. Professionally, Stacey has held positions with area nonprofits and the U.S. House of Representatives. In addition to serving as Executive Director for BCATO, Stacey is working in Government Affairs for a federal/interstate commission.
Julia L. Davis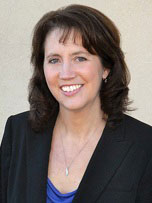 Shareholder/Director of Audit Services - Dunlap and Associates, P.C.
Julie provides in-kind accounting services for the organization.  
She has over twenty years experience in the field of accounting, providing audit, tax, and consulting services for both commercial and not-for-profit organizations. Julie's primary focus is on audit and tax services for not-for-profit organizations, where she has extensive experience working with local governments, private schools and colleges, charitable organizations, Christian ministries, and home health care organizations.
Terry W. Clemons
Legal Counsel - Clemons, Richter & Reiss
Terry provides in-kind legal counsel for the organization.
He is the proud founder of the law firm of Clemons Richter & Reiss and focuses his practice on representing individuals, municipalities and Homeowners Association in complex civil matters. He counts among his municipal clients Wrightstown Township, Milford Township and Springfield Township. He is also Special Counsel to Solebury Township, and Lower Saucon Township regarding open space matters. With all of his municipal clients, Terry works creatively to preserve farm land and open space.
In addition to the individual municipalities Terry represents, he is counsel to the orgnization. He has written a number of 'Friends of the Court" briefs on behalf of the Association including the following: Huntley & Huntley, Inc v. Borough of Oakmont, a Marcellus Shale case; Piper Group, Inc. vs. Bedminster Township, a land use appeal involving the constitutionality of a municipal zoning ordinance; Tally v. Pennridge and Central Bucks School Districts, involving the lawfulness of the school districts' efforts to deprive elected tax collectors of fair compensation. He has also written articles in the organization's monthly e-newsletter regarding these and other matters.